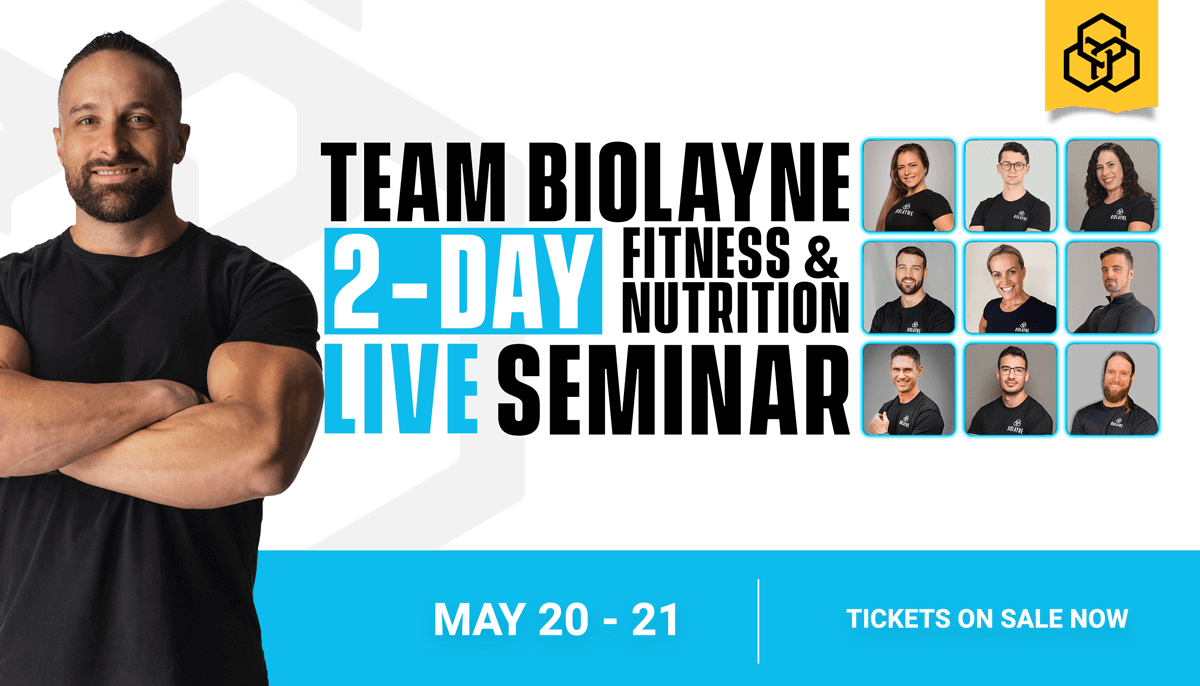 Announcing the FIRST EVER Team Biolayne 2-Day Fitness and Nutrition LIVE Seminar
We are so excited to bring our team to the stage for our first ever LIVE 2-day event! We will be diving deep on all things fitness and nutrition; providing you with all the facts and none of the nonsense.
When: May 20th-21st, 2023
Where: Tampa, FL
Who: Layne Norton and Team Biolayne
Base Ticket: $299 (Day 1)
VIP Ticket: $899 (Days 1 & 2 + VIP After-Party with Layne and Team Biolayne)
*VIP SOLD OUT – EMAIL US TO BE ADDED TO THE WAITLIST
Agenda:
Day 1:
How to Read and Understand Research
Sports Performance Nutrition
Nutrition Strategies for Fat Loss and Building Muscle
Strategies for Mitigating Hunger and Improving Satiety
Reverse Dieting
Overcoming Binge Eating
Intuitive Eating
Contest Preparation
Day 2:
Upper Body Day – Push/Pull for Hypertrophy
Training Techniques for Lower Body/Glute Gains
VIP After Party with Layne and Team Biolayne
Don't miss out on the chance to meet Layne Norton and the rest of the Team in person – buy your ticket today!